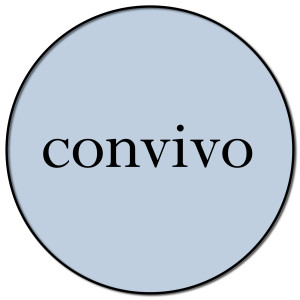 Convivo is a Santa Barbara restaurant with an Italian soul. Chef-Owner Peter McNee's food is best described as 'Nomad Italian'. It strays from the standard or traditional Italian, sourcing inspiration from many other cultures' cooking but its soul and cooking methods are thoroughly Italian.
The ever-changing menu includes small plates ("Cicchetti"), housemade pasta, wood-fired pizza and fresh seafood and steaks cooked over a wood grill and served family-style. McNee's all-star supplier network provides the freshest produce and local seafood the region is famous for.
Showcasing the wines of Santa Barbara County and the abundance of nearby farms, Convivo serves dinner, lunch and continental breakfast seven days a week and brunch on weekends from 11 AM – 2 PM. Happy Hour is offered every day from 3 PM to 6PM and is considered among the best values in Santa Barbara.
The bar program focuses on the wine, beer and spirits of the local area and Italy with eight wines on tap and a seasonal cocktail list.
Convivo also caters the 100-person capacity "Montecito" banquet room and all special events at the Santa Barbara Inn including weddings, rehearsal dinners, graduations, and business meetings.
Inspired by the bounty of the sea, the lush farms and abundant fields of Santa Barbara and the cooking methods of Italy, Convivo is a festive seaside gathering place for locals and visitors alike inside the newly-restored Santa Barbara Inn.