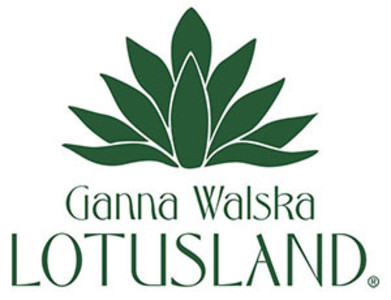 Lotusland is a stunning 37-acre botanical garden in the hills of Montecito and is home to more than 3,000 species of plants, many of them rare or endangered. The Garden is the former estate of well-known opera singer and socialite, Madam Ganna Walska. Walska purchased the property in 1941 and spent the following 43 years transforming it into a unique horticultural nirvana now recognized as one of the world's best gardens.
As the Los Angeles Times describes, "Evidence of Walska's art is everywhere—in surprising juxtapositions of form and playful shocks to our expectations. But Lotusland's garden is not simply an eccentric fantasy, any more than Alice in Wonderland is just a children's book. For Walska, plants were more than plants; they were colors to paint with, a family to nurture, characters to direct."
You can experience Madame Ganna Walska's vision firsthand as you tour Lotusland's gardens, each one of them distinct in design while seamlessly transitioning to the next. Several of the gardens feature fanciful themes, an enormous array of plants, and historic architecture. During your visit, you'll spot ferns, aloes, lotuses, water lilies, bromeliads as well as several extraordinarily rare botanical collections, such as cycads, cacti, palms and euphorbias. Other must-sees include the classic topiary garden, horticultural clock and Neptune fountain, as well as the garden's newest additions: a palmetum (palm collection) and insectary garden.
Lotusland Tours & Admission
Lotusland is a public garden operating in a private residential neighborhood, so advance tour reservations are required. Lotusland is open Wednesday to Saturday with two tour times available per day which often sell out in advance. For reservations or to see more visitation information including a schedule, FAQs, accessibility map, and more, visit the Lotusland website here.
Directions to the Lotusland Visitor Entrance will be sent to you, along with your tour confirmation, after you make your reservation online or by phone.
Photography Information
Photography and videography (for personal use) are permitted, however there are restrictions on equipment and photos taken for commercial use. For more on those restrictions, click here.
Social Media
Connect and share with Lotusland on Facebook, Instagram, LinkedIn or Pinterest.