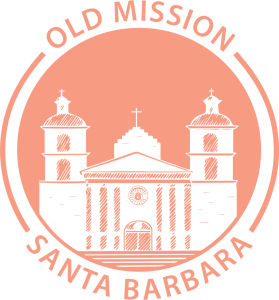 Walk the halls of history at one of Santa Barbara's most iconic sites, Old Mission Santa Barbara. With its grand bell towers, lush gardens and views of the San Ynez mountains and Pacific Ocean, the Mission is one of the city's most picturesque landmarks. Known as "Queen of the Missions" for its exceptional beauty, the Santa Barbara Mission was founded by the Spanish Franciscans in 1786. More than 200 years later, it is still a home to the Franciscan Friars and welcomes thousands of visitors from around the world annually. The Mission also serves as home base for Saint Barbara Parish, which operates under the Archdiocese of Los Angeles, the Santa Bárbara Mission Archive-Library, a separate Franciscan-sponsored non-profit, and a Novitiate program, which provides the first year of education for Friars in training from across the United States. History comes alive with a multi-language audio tour of the inner garden, 1820 church, historic cemetery and museum. Out front, you can admire the graceful architecture while exploring the rose garden, olive grove, and remnants of the old aqueduct systems and outbuildings.
Old Mission Tours and Hours
The Mission is open for self-guided tours daily from 9:30 am to 4:00 pm. Admission is $15.00 for adults, $13.00 for seniors 65+, $13.00 for active military, $10.00 for youth 5-17 and free for children 0-4. Hour-long docent-guided tours are available Friday and Sunday at 12:00 pm and Saturday at 10:30 am, but are subject to change due to Masses, weddings and funerals. Private tours and school tours are available by advance reservation for groups of 10 or more.
Tips for Your Visit
If you're visiting over the Memorial Day Weekend, enjoy stunning outdoor artwork during the annual I Madonnari Street Painting Festival. Artists transform the pavement of the Mission Plaza with 150 vibrant, large-scale pastel chalk masterpieces during a three-day festival that includes food, wine, beer and live music.
The Mission's cemetery and mausoleum provide interesting historical context and are worth a look. Buried behind the church tower is the Lone Woman of San Nicolas Island, upon whom author Scott O'Dell based his main character in the classic children's novel Island of the Blue Dolphins.
Stroll across the street from the Mission to the A.C. Postel Memorial Rose Garden, a wonderland of more than 1,500 rose plants. Spring is the best time to see the roses in their full glory, although they often bloom longer because of the region's extended growing season. You'll also be at a great vantage point to view and take photos of the Mission's façade or explore remnants of the old aqueduct.
Note that because the St. Barbara Parish is housed at Old Mission Santa Barbara and is an active parish, the church is not open for tours during Masses, weddings, and funerals. The Saint Barbara Parish is run separately from Old Mission Santa Barbara. For Parish information and Mass Schedule, please check their website at: https://www.saintbarbaraparish.org/