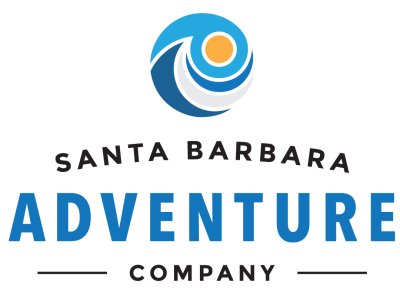 Experience an unforgettable adventure in Santa Barbara with the city's premier outfitter, providing exciting experiences to thousands of visitors yearly.
CHANNEL ISLANDS TOURS
Sea Cave Kayaking Tour at Channel Islands National Park
Explore Channel Islands National Park on a day tour or multi-day camping and kayaking trip.
This beloved California destination is renowned for incredible island kayaking, native wildlife, fantastic snorkeling and hiking opportunities. With our knowledgeable guides and the Channel Islands National Park Visitors Center, limitless discovery awaits. Highlights: Whale watching on the boat ride, incredible Channel Islands kayaking, Channel Islands National Park visitors center, hiking, camping options, amazing island experience.
Snorkeling Tour at Channel Islands National Park
Discover vibrant marine life and kelp forests in our guided snorkeling tour, enriched with in-depth discussions on marine ecology and the island's history.
Snorkel & Kayak Tour at Channel Islands National Park
Enjoy the best of both worlds as you kayak and snorkel through pristine coastlines, explore sea caves, and learn about the Channel Islands' natural history.

SANTA BARBARA KAYAKING TOURS
Gaviota Coast Kayak Tour
Join Santa Barbara Adventure Company's popular coastal trip along the untouched Gaviota Coast, teeming with diverse plant and animal life. Learn about marine ecology and the Santa Barbara Channel amidst fun kayak challenges, with an optional beach picnic.
Harbor Wildlife Kayak Tour
Embark on a relaxing journey along the Santa Barbara waterfront, featuring tranquil paddling, vibrant marine life, and stunning views of the town.
Sunset Kayak Tour
End your day in tranquillity with our twilight kayak trip through the harbor, observing harbor seals, brown pelicans, and other wildlife as you paddle under the vibrant sunset sky.

SURFING & SUP
Surfing Lessons
Catch your first wave with our expert instructors, who'll guide you through the basics and etiquette of surfing.
Stand-Up Paddle Board Lessons
Experience the fastest-growing ocean sport with our introductory session, offering stunning views of the city, mountains, and ocean as you improve your technique and learn about Santa Barbara's rich marine environment and history.

WINE TOURS
Santa Ynez Wine Tour
Experience California's Central Coast Wine Region on this picturesque tour, an absolute must for any wine enthusiast. Highlights include tastings at three local wineries, weekday lunches in the Santa Ynez Valley, door-to-door shuttle service, and insights into local history and the wine region provided by a knowledgeable guide.
Cupcake & Wine Tour
Indulge in the unique combination of sweet treats and fine wines on the Cupcake & Wine Tour. Enjoy wine tastings at top wineries, a delectable cupcake and wine tasting in charming Los Olivos, and captivating stories about the local area and its wine culture. Freshly sourced weekday lunches add a delightful twist to this tour that has been featured on NBC LA, NBC San Diego, and more.
Wine Country Shuttle
Explore the world-famous Santa Barbara Wine Country stress-free with a chauffeured shuttle tour. Visit three distinct wineries, savor tastings by the glass or bottle, and gain valuable insights into local history and the Santa Ynez wine region from expert guides. This tour offers a perfect hassle-free wine country experience.