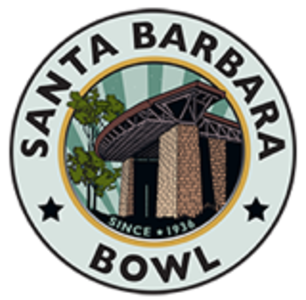 Nestled in the foothills of Santa Barbara, The Santa Barbara Bowl was built in 1936 and has served as one of Santa Barbara's most iconic outdoor music venues since. The outdoor concert venue seats up to 4,562, so you're guaranteed a great view no matter which section you're dancing in. Upon entering, via the corner where Milpas and Anapamu Streets meet, explore the beautiful oak trees and shaded paths as you meander in excitement towards the intimate venue set at the base of the Riviera neighborhood.
The Santa Barbara Bowl boasts a stacked lineup of concerts and performances every year, averaging 27 shows April through November when the weather is perfect for live entertainment and ocean views. Before the show, make sure to catch the panoramic ocean view and spectacular sunset while you order food and drinks from one of the many concession stands around the property. The stunning amphitheater allows all attendees to relish in rocking out to live music, hysterical comedy sets, and myriad other show-stopping performances. Plus, the Santa Barbara Bowl is so beloved by many famous artists, including the likes of Jack Johnson, Van Morrison, Steely Dan, and The National, they continually return for a performance (or two).
Parking & Accessibility
Due to the historic design of the Santa Barbara Bowl, be sure to arrive around 90 minutes early to allow for time spent parking and venturing up the hill to the venue. The Bowl is located within a residential neighborhood, so the organization asks that guests maintain a respectful level of noise when arriving and leaving the venue. Santa Barbara High School offers convenient and safe parking, which is $15 per car (cash only). Please note that the parking lot closes 30 minutes after the concert ends. If you plan to enjoy one of the many draft beers and wines available for purchase at the concessions stands, we encourage you to use a designated driver or taxi/rideshare app. All passengers are to be dropped off on the corner of Milpas and Anapamu, where a traffic guard will be directing cars. When pick-up time comes, please communicate with your driver to be picked up in the same general area so as to not back up traffic.
Should you require accessible parking, please contact the Box Office at (805) 962-7411 to reserve a space prior to the show. Accessible concert seating is available, and can be arranged with the Box Office at (805) 962-7411. A complimentary accessible shuttle is also available for patrons in need, and provides pickups and drop-offs between the Main Plaza and Lower Plaza for every show. Also, the Bowl's entire seating system has been "looped" for high-quality assisted listening. Just switch hearing aids to "T" and enjoy the show!
Concessions & Sustainability
The Santa Barbara Bowl offers up a variety of locations to enjoy pre-show meals, as well as local beer & wine. Take your pick of Towbes Family Café, Snacks & Desserts, Main Plaza Bar, Locals Only Bar, Dreier Bar at the Scranton Overlook, and the Parker Family BBQ at the Overlook. Feast on mouth-watering BBQ sandwiches and hearty protein bowls, as well as salads and lighter fare, and sip on ice-cold drinks or warm tea as you soak in the sunset views.
The Santa Barbara Bowl sits on 17 acres of beautiful land, and the Bowl Organization has made sustainability a priority when it comes to usage of the venue. The group extends special bicycle parking to encourage car-free transportation, creates and maintains a healthy micro-environment for local wildlife, as well as reduces energy consumed through a comprehensive, low-energy lighting initiative. Do your part and help green your footprint by purchasing a reusable Santa Barbara Bowl pint glass and receive $1 off every refill at all future shows for the life of the pint.
Neighborhood
Make a day of it, and explore the eclectic nearby neighborhoods before and after your Santa Barbara Bowl Show. Milpas Street offers up dozens of authentic Mexican taco shops along the mouthwatering Taco Trail, and make sure to stop by Julia Child's favorite taco spot, La Super-Rica. Post-show, head down Anapamu street towards the State Street Promenade for a cocktail at one of the many late-night bars in town, and keep the night jamming. Feeling hungry? Peruse further down State Street towards the ocean, and you're guaranteed to fill your belly with delectable bites. Check out the art installations and live music as you cap off your night.