If you are committed to supporting Black-owned businesses, here are 20 wonderful ways to #BuyBlack when visiting Santa Barbara.
Eat & Drink
Petit Valentien is a delightful, Ethiopian-influenced restaurant with a French twist. The cozy bistro tucked into one of the laneways on La Arcada Court serves a French menu for lunch and dinner Tuesday through Friday. On Saturday and Sunday, they switch to an Ethiopian menu for afternoon brunch service and their Sunday Supper series is influenced by co-owner and chef Sekkardis Alemu's Ethiopian heritage.
Mylestone BBQ is a boutique caterer who regularly pops up at Draughtsmen Ale Works on Sundays. Known for his tri-tip sandwiches and chicken sliders, grillmaster/chef Charles Myles also teaches small group classes for those looking to up their BBQ game.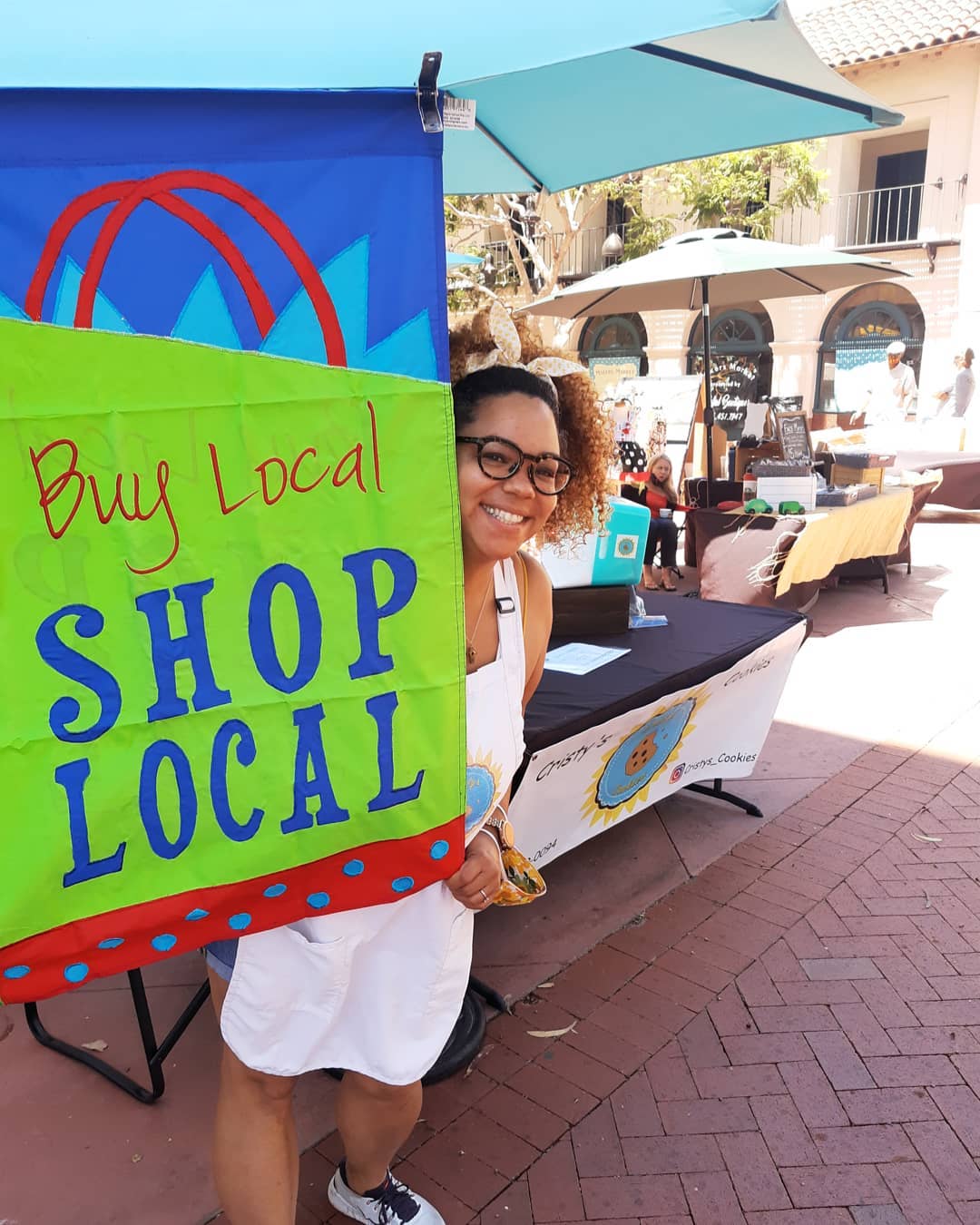 Definitely follow Gipsy Hill Bakery on Instagram to find out where chef and baker Sandra Adu Zelli will be popping up. Her artisanal bakery features sweet and savory delights made with local, organic produce from the Central Coast. She quickly grew a loyal following when she started selling at Santa Barbara's holiday night market in 2018, and now appears at community events and special pop-ups.
Cristy's Cookies is another local purveyor of gourmet treats for those with a sweet tooth. Cristy Adams is a local baker beloved for her made to order cookies, cakes, and more. Currently, her tasty goods are available for delivery.
Soul Bites is the first purveyor to bring southern-inspired food to the heart of Santa Barbara. With traditional and modern methods of serving up American soul food, owners Stirling and Rose feature menu items like collard greens, shrimp and grits with crab gravy and fried green tomatoes. Whether you're looking for a hearty lunch or late night snack, this State Street addition is sure to satisfy that craving for feel-good comfort food.
Wellness & Beauty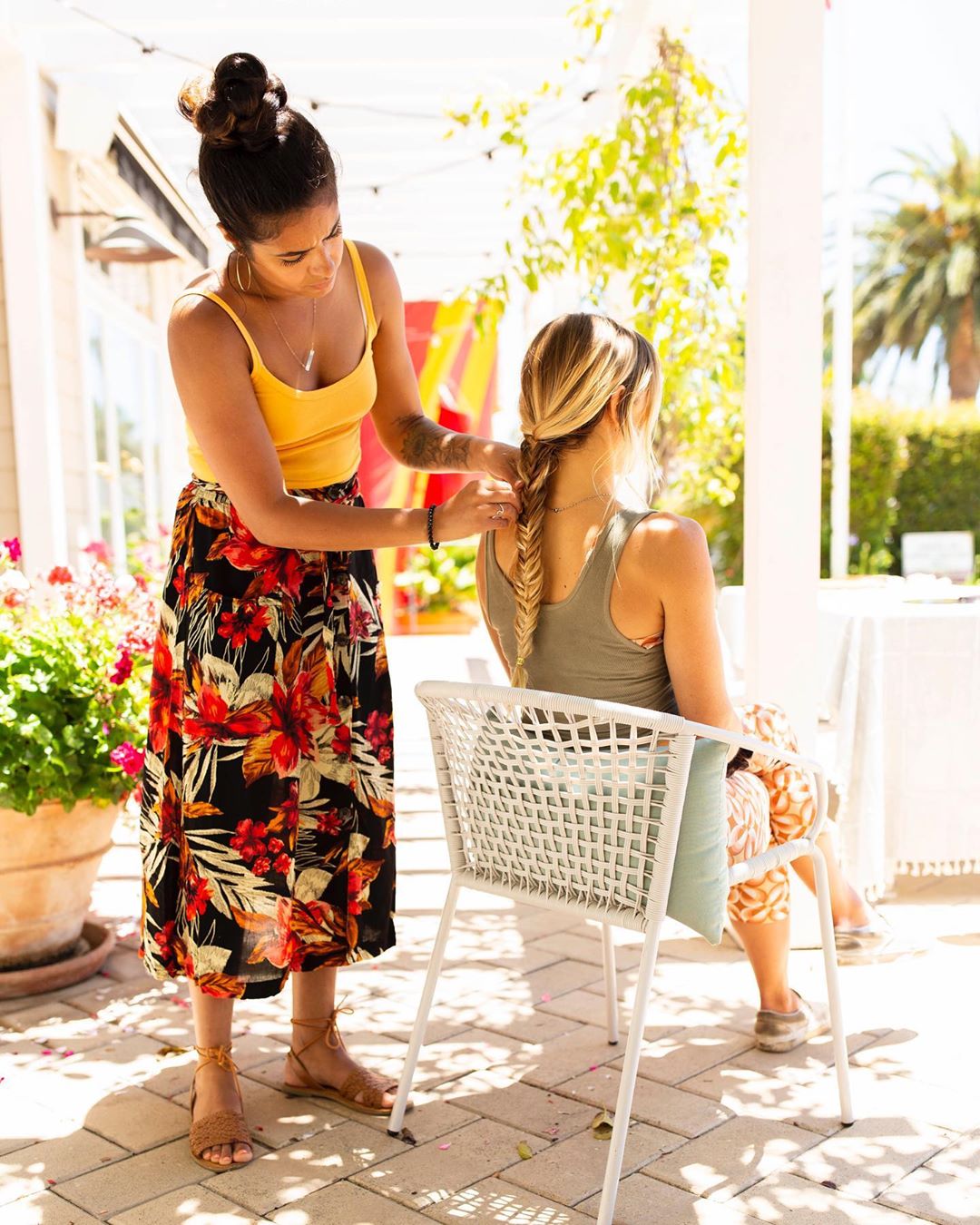 Nothing says vacation like some self-care. Summerland Salon and Spa is a full-service salon and spa, catering to all ethnicities and hair types and specializing in natural hair color, cuts and style, holistic beauty and organic skincare. Co-owner Kara Richard is a black woman, Louisiana native and beauty guru who has been living out her dream on the Santa Barbara South Coast for the past 14 years.
Owned by Connie Hicks-Deurson, Connie's Place hair salon on Hollister Avenue has been a staple of the Goleta community since 1994. Located in the heart of downtown Santa Barbara, Razi Cultural Beauty specializes in natural hair care, skincare services, image consulting, and also carries a vast selection of beauty products and fair-trade African-inspired art and fashion.
If you're wellness-minded, a visit to Pura Luna Women's Apothecary's newest brick-and-mortar outpost is an absolute must. Brought to you by Ashe and Christin, the wife duo behind the wellness shop, the couple is on a mission to provide safe, alternative methods and modalities for women and all individuals to heal and empower themselves by tapping into the body's healing wisdom with the assistance of plant medicine and self-care. Check out their in-store and online shop for herbal remedies, tinctures, face and body products, and so much more energetic goodness.
Fitness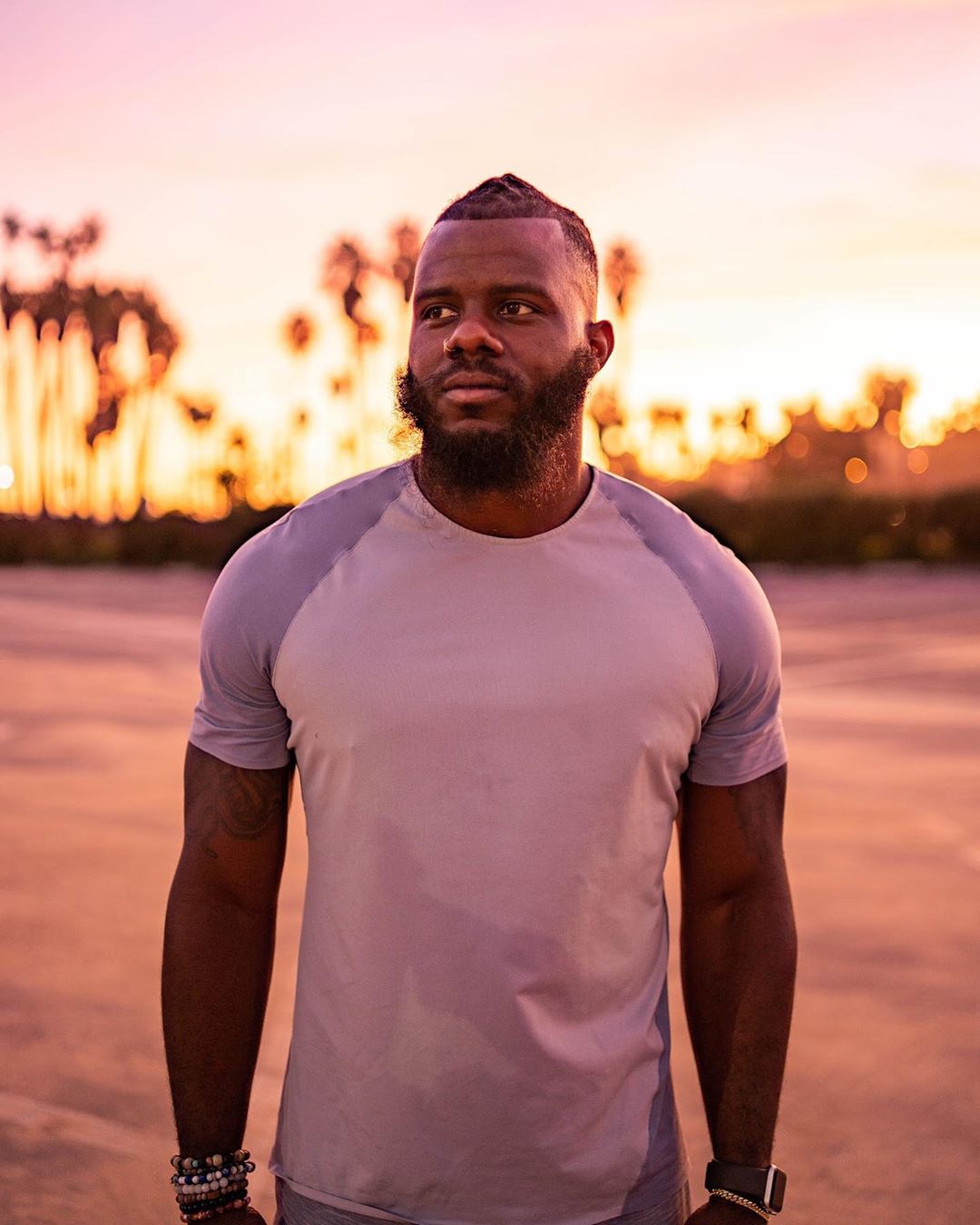 Functional fitness trainer Rita Madlock created Monkeytail Intelligence Exercise, a training program that blends Eastern philosophies with Western fitness methods. She offers private group classes as well as 1:1 personal training that emphasize proper skeletal organization and muscular development.
If you are a fitness buff looking for a total body workout, do not miss the opportunity to have a session with Terrance Brown of Brown's Fitness. As a personal trainer, Terrance is known for his infectious energy, passion for self-love and results. Wallace B is another charismatic and motivating local personal trainer who can help you achieve your fitness goals, whether you're training on the beach or in the gym at Fitness 19.
Pioneering choreographer and dancer Tamarr Paul is the talent behind Santa Barbara's most popular hip hop dance-cardio classes, Rhythm Dance & Fitness. His classes are held at Santa Barbara Athletic Club and he's currently also leading virtual classes on Zoom.
The Brazilian Cultural Arts Center of Santa Barbara offers capoeira, dance, music and drumming classes for all ages. Owner Mariano Silva comes from the birthplace of Afro-Brazilian cultural arts—Salvador, Bahia—and founded his non-profit in Santa Barbara in 2012. It quickly became a beloved gathering place for the community and Master Mariano established a strong presence in the community between his UCSB instruction, dance company, music performance groups, and annual cultural events. 
Road Trip Essentials
No road trip is complete without a good soundtrack. Set your radio dial to the Black-owned 99.1 FM, Rhythm of the Coast. Speaking of automobiles, don't leave town without a stop at Woody's Detail to ensure your car is gleaming with that Santa Barbara glow. 
If you're traveling with your pup in tow, put For Paws Salon on speed dial. They offer a full range of pet grooming services and products at their Santa Barbara and Montecito locations, along with dog walking and overnight sitting. Their Sunday Beach Wash service will especially come in handy after a day at one of our dog-friendly beaches!
Souvenir Inspiration
Familiarize yourself with the works of Santa Barbara Poet Laureate (2015-2017) Sojourner Kincaid Rolle. The poet, playwright, environmental educator and peace activist has been a major voice for Santa Barbara's African American community. You can find her books Black Street and The Mellow Yellow Global Umbrella: La Sombrilla Global at The Book Den.
While it's not black-owned, 100% of Santa Barbara-headquartered Parker Clay's products are ethically made in Ethiopia, and their premium Ethiopian leather goods have a meaningful backstory. The Certified B-Corporation company was founded with a mission to end prostitution in Ethiopia. They provide women with professional skills and opportunities in partnership with Ellilta Women at Risk. One-third of the 96 female employees currently working in their factory have been hired out of prostitution, and they have plans to keep growing their workforce. So, if you're in the market for a wallet, tote, purse, backpacks or other leather accessories, know that purchasing with Parker Clay will go a long way.
If you know of other Black-owned businesses on the Santa Barbara South Coast that should be on this list, please share their details with us via [email protected].