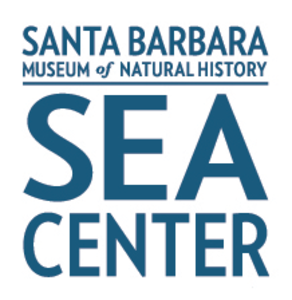 Discover the wonders of ocean life at the Santa Barbara Museum of Natural History Sea Center. Located on historic Stearns Wharf, this highly interactive regional aquarium offers you close encounters with marine animals from the Santa Barbara Channel. In addition to permanent exhibits, the Sea Center hosts unique events and special educational programming.
Explore the underwater world of the Santa Barbara Channel in our updated upstairs exhibit Dive In: Our Changing Channel. Encounter a Two-spot Octopus, Moon Jellies, Giant Pacific Seahorses, a California Moray, and more. Learn about the channel's unique habitats from rocky reefs to kelp forests and see the animals that live there.
On the Marine Mammal Mezzanine, Sea Center guests can get up close with a life-sized model of a Gray Whale mother and calf, and learn about many more marine mammals, including a remarkable number that live in or migrate through the Santa Barbara Channel.
One visit is not enough The ocean is dynamic and each day is different. Come back to discover more! Members receive free admission all year long.