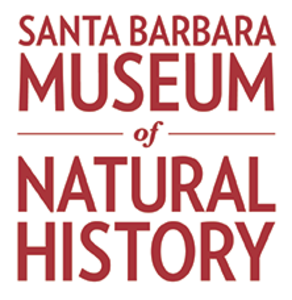 Founded in 1916 as the Museum of Comparative Oology, the Santa Barbara Museum of Natural History has evolved to include more than 3.5 million specimens covering every aspect of natural history—from mammals, birds and marine life to geology, astronomy, paleontology and anthropology.
Newly renovated in 2018, the museum sits on 17 acres of oak woodland along Mission Creek. At the museum, guests can learn about the unique and diverse natural history of Santa Barbara via a wide range of indoor and outdoor exhibits. They can also explore nature in the Museum Backyard or drive over to the museum's nearby Sea Center on Stearns Wharf to get up-close with local marine life.
MUSEUM COLLECTIONS AND EXHIBITS
The Santa Barbara Museum of Natural History preserves extensive natural history collections of approximately 3.5 million objects used for research ranging from anthropology to zoology. Every year, they discover and describe new species, investigate past and current changes in our natural environment, and assist in projects of environmental conservation and restoration.
Exhibits reflect the biodiversity and native culture of the Santa Barbara region including Mammal Hall, Bird Hall, Chumash Life, Gem & Minerals, and Earth Sciences. The Museum has the only planetarium on the Central Coast and offers free shows daily. Engaging outdoor exhibits include the Museum Backyard and Nature Club House, and Prehistoric Forest which features animatronic dinosaurs.
THE SEA CENTER AT STEARNS WHARF
Located on Santa Barbara's historic Stearns Wharf, the Santa Barbara Museum of Natural History Sea Center is an immersive and interactive aquarium that showcases marine life from the Santa Barbara Channel. The center houses several permanent exhibits, including the recently updated Dive In: Our Changing Channel exhibit, as well as events and educational programming throughout the year. Visitors can also explore the Marine Mammal Mezzanine to view life-size models of a gray whale mother and calf, set against incredible views of the Santa Ynez Mountains.
EDUCATIONAL PROGRAMS
The Santa Barbara Museum of Natural History hosts a wide range of educational programs, including daily or week-long camps and classes. Open to ages 4–12, these programs offer children a unique opportunity to build connection with nature and empower their STEM skills by exploring and learning about bugs, fossils, marine animals and more. Camps and classes are available to both locals and visitors. Explore the museum's current educational offerings here.
TICKETS AND PARKING
The museum is open Wednesday–Monday from 10 a.m. to 5 p.m. For expedited entry, the museum recommends purchasing tickets in advance here. Vehicle parking at the museum is free and there are several free bike parking spaces near the blue whale skeleton. Visitors to the Sea Center can park on Stearns Wharf for free for the first 75 minutes. For directions to both the Museum of Natural History and the Sea Center, visit the museum's website.