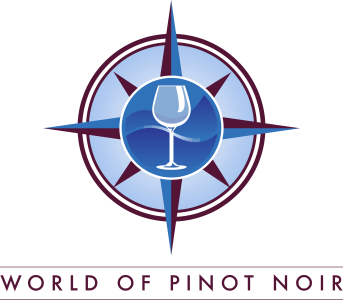 Discover a wine lover's paradise at the World of Pinot Noir (WOPN) in Santa Barbara. This can't-miss annual event brings pinot noir producers, renowned chefs, sommeliers and wine enthusiasts together from around the globe for a weekend of celebration and education on California's Central coast—itself a premier pinot noir region. Spanning three days in early March at The Ritz-Carlton Bacara, Santa Barbara, the immersive WOPN experience features world-class pinot noirs from more than 250 wineries in the U.S, France, New Zealand, Chile, Spain, Austria and more. This is the marquee event of the World of Pinot Noir non-profit organization, established by a small but dedicated group of winemakers from California's Santa Barbara and San Luis Obispo counties wine regions. WOPN is one of the most anticipated weekends on the culinary calendar.
Festivities kick off in style with the opening night party, a wine-filled feast and fete where you can mingle with winemakers and indulge in delicious cuisine prepared by The Ritz-Carlton Bacara's executive chef. The jam-packed agenda for the next two days includes seasonally inspired pairing dinners created by renowned chefs, two Grand Tastings, excursions to local vineyards and a variety of educational seminars. These seminars are as entertaining as they are informative, delving into thoughtful topics and hosted by some of the most knowledgeable experts in the industry. The World of Pinot Noir will leave you with an even deeper love for this storied wine, as well as a firsthand appreciation for the people who make it.
World of Pinot Noir Tickets
The World of Pinot Noir takes place at the luxurious Ritz-Carlton Bacara in Santa Barbara, from Feb. 29 to March 2, 2024. There are a variety of ticketing options available, including tickets for individual events or an all-access Weekend Passport that includes the Opening Night Party, Friday and Saturday seminars and lunches; VIP Admission to the Friday and Saturday Grand Tastings; and Pinot Noir paired dinner options on Friday and Saturday evenings. The full lineup of events is listed here, and you can find more information and purchase tickets and Weekend Passports online at: https://www.worldofpinotnoir.com/tickets.
Accommodations
The Ritz-Carlton Bacara, Santa Barbara offers relaxed luxury and stunning seaside beauty for an unforgettable getaway in Southern California. World of Pinot Noir attendees can enjoy special group rates for the event; contact The Ritz-Carlton Bacara at 800-542-8680 for information and booking.
Transportation
World of Pinot Noir attendees can take advantage of flights directly into Santa Barbara (SBA) and other area airports. Find out more at https://www.worldofpinotnoir.com/travel.
Another convenient option for travel to Santa Barbara is the Pacific Surfliner by Amtrak, which stops at the stations of Santa Barbara and Goleta.
Tips for Your Visit
Book your tickets in advance! While tickets can be purchased at the event at the onsite concierge desk up, many events sell out. Plan and buy ahead of time to guarantee your spot.
Attire for most of the events is California casual, with the exception of dinners where cocktail attire is appropriate. Dressing in layers is recommended as temperatures can drop significantly in the evening. Don't forget your face coverings as these will be required for all indoor events when you are not eating or drinking.
One fun and unique way to participate in WOPN is to volunteer. In return for your efforts, you will receive a T-shirt and a ticket to an event of your choice. Find out more about volunteering here.
In addition to tasting amazing wines, you can also take some home with you. During the Grand Tastings, the Collector's Auction offers large format bottles and special packages from participating wineries. Wine purchased at the Collector's Auction can be picked up or shipped.