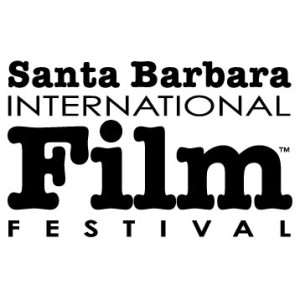 Experience Santa Barbara's red carpet at the Santa Barbara International Film Festival (SBIFF), January 15 to 25, 2020, when Oscar contenders and the industry's best gather for 11 days of film screenings, celebrity tribute events, panel discussions and star-studded parties. Often called the original "Hollywood," Santa Barbara was home to California's first major movie studio, the American Film Manufacturing Co., aka "Flying A" studios which produced nearly a thousand silent films starting in 1910. Since then, Santa Barbara has been the location for many movie and TV productions and cinematic events. SBIFF is a world-renowned festival paying homage to Santa Barbara's rich history of film production, attracting award-winning filmmakers, actors, students and devoted moviegoers.
SBIFF Event Locations:
The Santa Barbara International Film Festival utilizes all Santa Barbara cinema has to offer with events and film screenings held around town and in historic and beautiful theaters, including gems like The Arlington Theater, Lobero Theater and the beloved Riviera Theater to name a few. For a full list of screening times and locations, see the SBIFF's Program Guide here.
How to Get Tickets to SBIFF:
SBIFF is a pass-based festival, offering four levels of passes which grant priority admission to films and/or events. Choose passes ranging from $325 to $5,000: State Street Pass, Cinema Pass, Platinum Pass and Concierge Pass. If you're more of a film-fan and not looking for a full access pass or priority admission, buy an individually selected package of tickets to the type of event you are most interested in. Choose from three different passes ranging from $325 to $675: Intro Package, Film Geek Package and Tribute Package. Just interested in attending a specific event? Choose from Individual tickets, MiniPaks, (valid for four film screening admissions) and Rush tickets (wait in the rush ticket line to see if there are any remaining seats). Want to save money for popcorn? The festival offers a variety of free events including a handful of community events, family-friendly film screenings and Super Silent Sunday.
For more information on passes and other FAQ's, visit here. To purchase SBIFF tickets, visit here.
Get to events early. Passholders are seated in order of pass level (Concierge, Platinum, Cinema and State Street) 20 minutes before each film or one hour before each event; (General Admission) 15 minutes before each film or 30 minutes before each event. This is also your best bet to see celebrities doing their red carpet walk and nab the best seats.
Where to Stay
Santa Barbara has a variety of hotel accommodations for event-goers to choose from, including many with seasonal offers. Hotel Santa Barbara is the official festival hub of the 2020 Santa Barbara International Film Festival, serving as the passholder will-call location, spot to view the master film schedule, press office and welcome center.
Where to Eat and Drink Before the Show
Grab a pre or post SBIFF event dinner or cocktail. Many of the participating downtown venues are located in Santa Barbara's Historic Theatre District, one of Santa Barbara's top dining destinations with both sit-down and fast-casual restaurants, and a variety of cocktail bars.
How To Volunteer
If you're 18 years or older and interested in becoming a volunteer during the Santa Barbara International Film Festival, click here for information on volunteer requirements, benefits, important dates and more.
*Please note, there is currently a waitlist to volunteer at the 35th Annual Santa Barbara International Film Festival (January 15 to 25, 2020). To be added to the waitlist, click here to create a new account on the volunteer hub. If there are available opportunities, a SBIFF representative will contact you.